1. LIGHTNING IN A BOTTLE FESTIVAL, BRADLEY, CA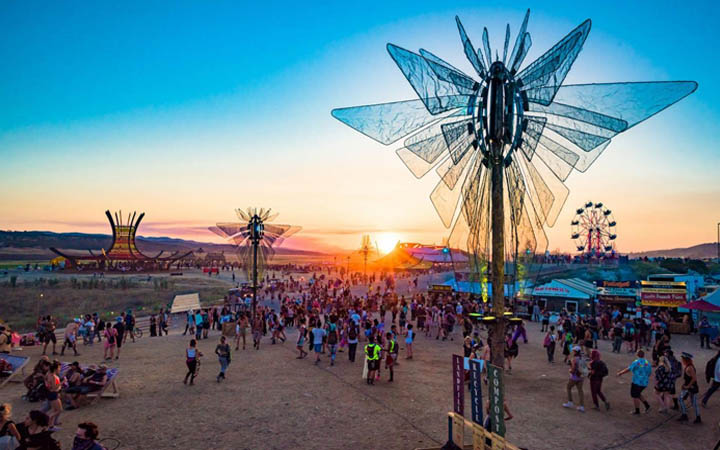 This festival is definitely not an ordinary one, but a very unique one where you can enjoy your time to the fullest and create the best memories. In fact, it is the most fun you will ever have in your entire life!
This festival takes place in the region of California and more precisely in Bradly. It will begin in the 23rd of May and will end in the 28th. So, you can still catch it and live the experience!
Lightning in a Bottle festival is actually founded by the art collective "DoLab" and its objective is to encourage sustainability, personal health, social cohesion, creative expression, and above all offers its guest breathtaking musical acts and performances.
Let's not forget to mention all the other exciting and interesting activities that the festival also offers and in which you can participate including, yoga classes, wellness workshop, water sports, art class, and many more. So, it becomes clear that this festival has much more to offer than just musical performances.
One thing you can always be sure of is that there is always something unique to discover at Lightning in a Bottle festival and of course you don't want to miss it!
2. FORM ACROSANTI FESTIVAL, MAYER, AZ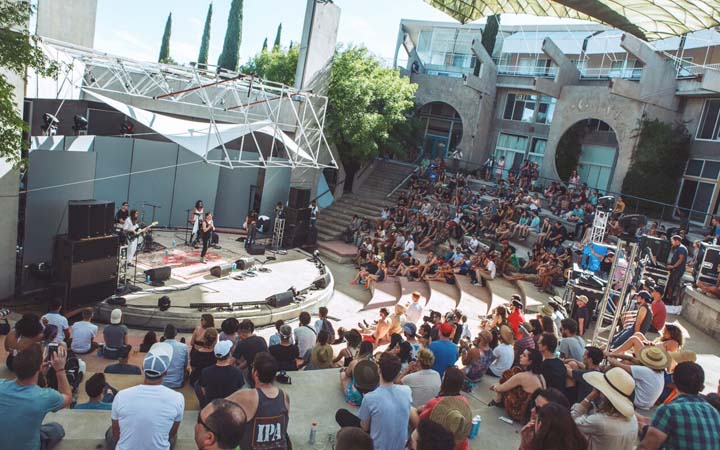 This is again one of the most interesting and unique festivals that you would want to attend. FORM is actually formed by the band "Hundred Waters". The latter begins on May 11th and only last for 3 days and nights in the desert eco-city of Arcosanti, in Arizona.
The creative retreat and Festival immerses participants in otherworldy architecture and landscapes offering them unique opportunity to live 3 unforgettable, unique days. It also offers them a chance to partake in creative workshops, talks/panels, concerts, outdoor as well as wellness activities, keynotes, and more!
It's true that it's a bit too late to make a reservation, but you can always visit the festival website and learn more about it! You might include it in your plans for next year!