1. DON'T BRING YOUR TRAVEL BAG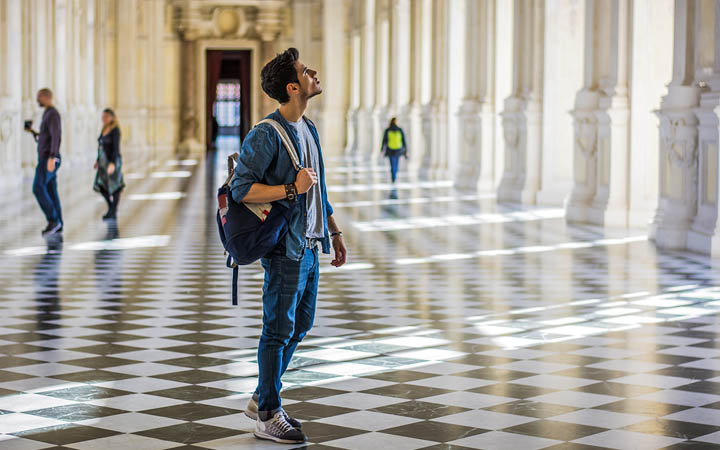 Many Travelers have many reasons to inevitably carry their baggage for an entire day.
But whether the airport lockers ceased existing or you've already checked out of your accommodation, you still have no excuse to walk into a museum along with your heavy suitcase.
Besides the fact that it's a disrespectful behavior, you may not even be allowed to enter. The museum may offer lockers to keep shoulder bags or backpacks, but you'll definitely be turned away if you try to walk in with a large suitcase.
Not only rolling suitcases and huge bags take plenty of space but they can also annoy other visitors, knock over priceless artifacts, and damage the floor.
Countless hotels will gladly hold your luggage for the rest of the day after you've checked out, and if you used Airbnb, you may politely ask any nearby hostel with a pretty smile and a nice tip.
2. DON'T TOUCH OR CLIMB ON ANYTHING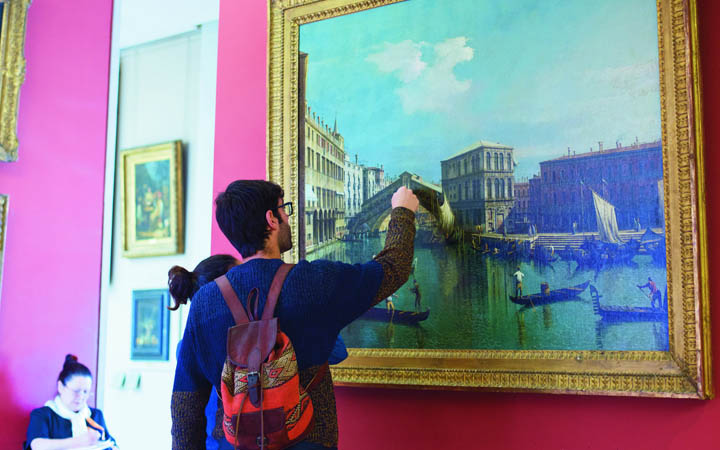 Museums are for contemplation-time, not playtime. Although you might assume that all grownups are quite aware of this, some, apparently, are not.
Selfie-addicted tourists have actually damaged and climbed on artworks worth several millions of dollars; like the parents who allowed their kid to climb on a 10 million dollar modern art installation, or the student who broke a precious Greek sculpture while trying to snap a photo on top of it. (Truly, ignorance is very rarely blissful.)
On the other hand, there are many museums that allow or even encourage visitors to reasonably interact with certain exhibitions. No touchy doesn't always mean no participation.