The summer season is almost over and only 2 months left for you to plan your last trip before it's finally time to go back to work or school.
While there are many beautiful destinations out there, Las Vegas is among the most visited travel destination. However, traveling to Las Vegas is not always possible, especially if you are on a budget.
The good news is that hotels in las Vegas are not really expensive. It's enough to look in Booking.com, Travelocity, or other online hotel booking websites to find some of the best deals on hotel booking. Always in online booking websites, you can look for cheap flight tickets and book yours just in time!
Now that you have booked your flight and hotel, consider purchasing Las Vegas travel insurance to avoid the unexpected surprises! Life happens!
Ready to pack your travel bag and get onboard? Wait! before you do, take time to read about these 10 amazing things to do in LAS Vegas for free!
1. BELLAGIO FOUNTAINS AND CONSERVATORY & BOTANICAL GARDEN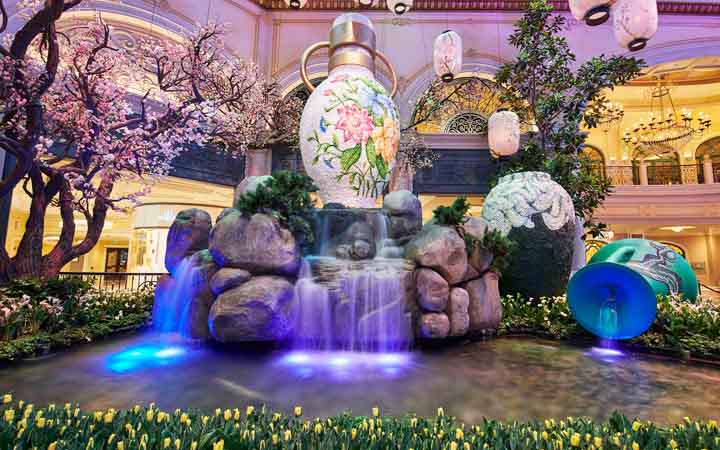 One of the best free things to do in Vegas is to watch the Fountains of Bellagio in action while listening to some good pop and classical music.
This free show will literally bewitch your body and soul as you watch hundreds of water fountains shoot up into the air. Normally the fountains play every 15 to 30 minutes, so make sure you are there!
That's not everything as there are other things you can do in Vegas for free! For instance, you can enjoy a long and lovely walk in Bellagio's mesmerizing Conservatory & Botanical Garden and enjoy a unique array of florals, bridges, gazebos, and ponds.
2. FREMONT STREET EXPERIENCE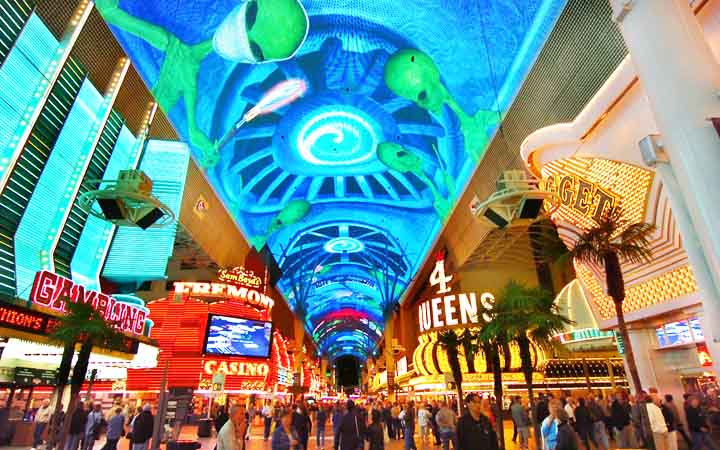 Going to Las Vegas on a budget? Worry not! This travel destination has so many things to offer and for free. In fact, all you need is to be aware of Las Vegas tips and secrets to be able to visit las Vegas without having to ruin your bank.
For instance, Fremont Street Experience is among the las vegas must-do list. Fremont is widely known for gambling, lights, and glitter.
The main attraction there is barrel vault canopy which features about 12.5 million LED lights that lead visitors and specifically pedestrians to The Four Queens and Golden Nugget, Las Vegas' vintage casinos. Not really into gambling and casinos life? You can also enjoy some free concerts all summer long.