5. THE STRATOSPHERE TOWER INSANITY IN LAS VEGAS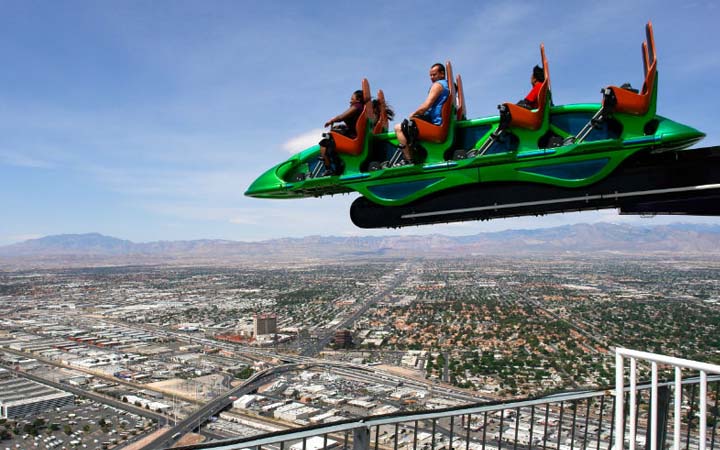 This is more of an adrenaline rush than a fun ride. Stratosphere Tower Insanity first opened in 2005 at more than 900 ft in the air, making it the 3rd highest thrill ride in the world.
The ride actually dangles riders on top of the tower, making them feel like they're about to fall off! Moreover, it stops exactly in time to maximize the fear level as well as the palpitations of the riders. So if you're afraid of heights or have a weak heart, then simply skip this one.
4. KINGDA KA, JACKSON, NEW JERSEY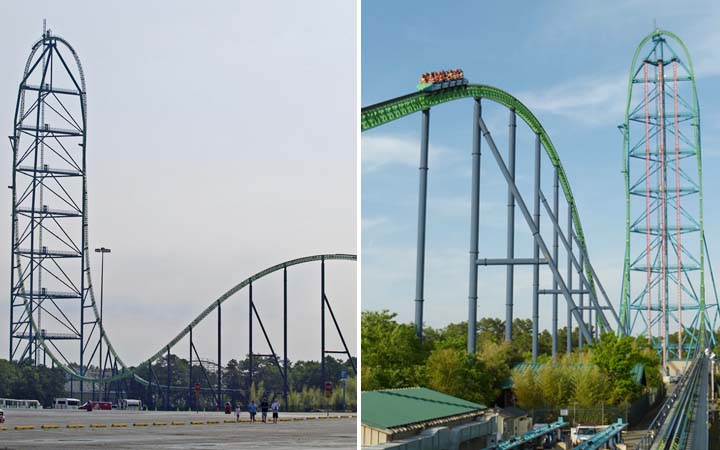 Six Flags Great Adventure is home to one of the most dangerous roller coasters in the world. Not only dangerous, Kingda Ka is actually the tallest roller coaster on the globe with a height of 465 ft.
This insane ride shoots its riders up at a speed of 206 km/h in 3.5 seconds before they go back down, but this time on the opposite side! So if you do enjoy incredibly high and speedy rides, you should definitely give Kingda Ka a try.