When you're travelling, getting you baggage to your destination is as important as getting yourself there. Sometimes, unfortunate things happen and bags get lost, leaving people indignant about the whole situation.
At times, the origin of the error that caused people's bags to get lost is the airport itself especially that checked baggage rules vary from one airline company to another. Sometimes, however, this unfortunate incident is happens from sheer negligence on the part of the traveler.
However, losing a bag or two in the airport is not the only unfortunate thing that could happen in an airport. You probably know what we're talking about.
If you don't, however, we've written this article to help you learn more about TSA baggage rules and some other rules that airline companies, such as Delta and United Airlines work with. Keep reading, therefore, to know the 10 things that you should not do when checking your baggage at the airport.
1. DON'T PACK VALUABLE ITEM IN CHECKED BAGS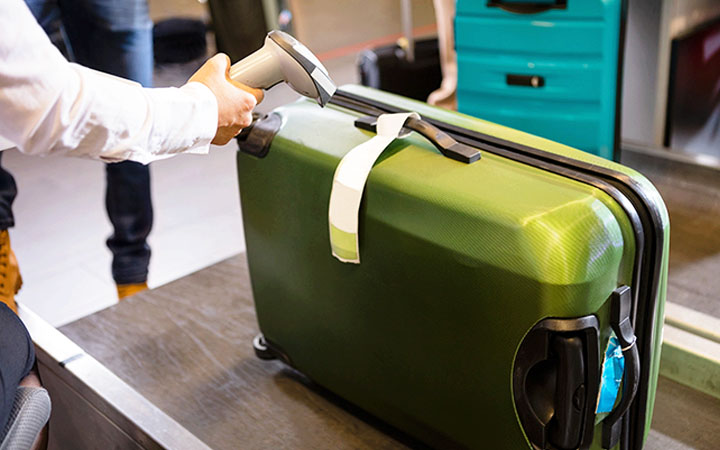 Thieves are everywhere surprisingly, even among airport staff. So you'd do yourself a favor of remembering that next time on your about to check your bags at some airport. You won't find this one in any checked baggage rules book, but you have to hear us out on this one.
Don't pack anything that is dear to your heart or is very valuable that it could tempt thieves. However, if you pack such things by mistake, make sure to remove them and put them in your carry-on bag instead.
2. DON'T PACK ITEMS TSA PROHIBITS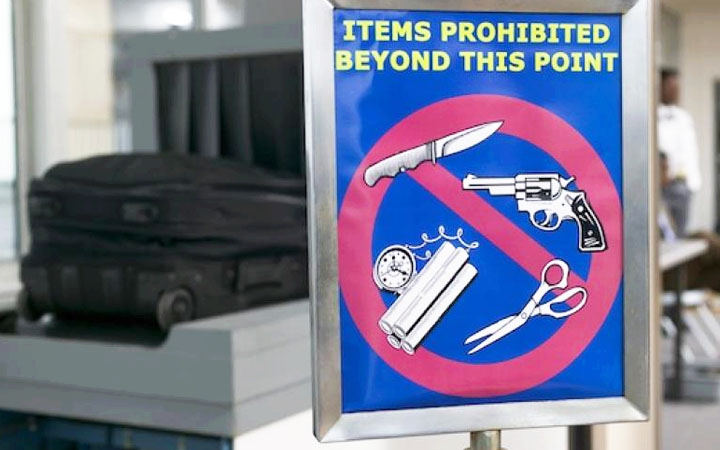 The TSA has certain baggage rules that you should abide by at all times and never deviate from. For example, fireworks and anything that is flammable is prohibited by TSA rules. Therefore, you should never pack them, no matter how innocent your intentions.
Also, you are prohibited from packing specific kinds of batteries, such as lithium batteries. Some other prohibited things you should not put in your checked baggage are striking matches, hoverboards, and electronic cigarettes.
3. DON'T USE A LOCK THE TSA DOESN'T APPROVE
Often times, TSA security officials will need to open your bag for further inspection. If you use one of their approved locks, they will use a master key to open it.
However, if you use a non-approved one, they will just rip it open and won't bat an eye. Of course, this will leave your bag unsecured for the rest of the flight and could cause you to lose some items along the way.
4. DON'T FORGET TO DOUBLE CHECK!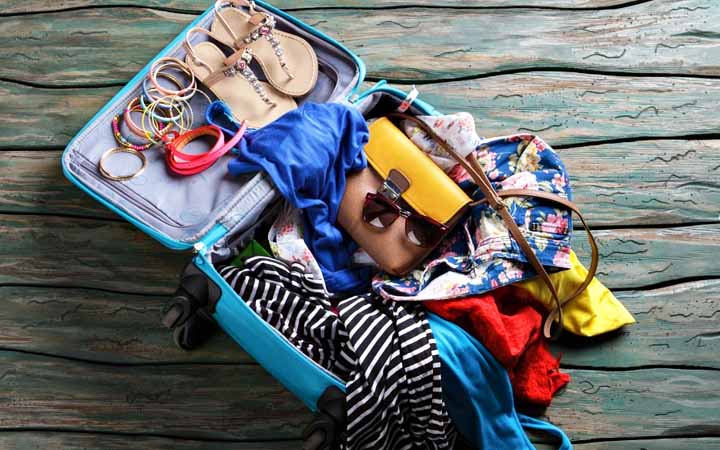 Your bag should be double-checked for open pockets or compartments, loose shoelaces, and backpack straps. If you don't do so and you happen to have any of those mentioned hanging around your bag, you could run into problems.
The conveyor belt is one major source for such problems. Dangling items from your bag could get stuck and cause your bag to get lost or ripped apart in some instances.
5. DON'T BOOK FLIGHTS WITH SHORT LAYOVERS
If in order to reach your destination you need a connecting flight, then chose the connection that has a long layover. Otherwise, the chances of your bag actually making it with you to your destination become low.
Therefore, always go for layovers that are not shorter than 2 hours. And if you're flying to an international destination, then pick a longer layover time. That way you'll have enough time to claim your baggage and go through the checking process for your next flight.
6. DON'T PACK LIQUIDS HAPHAZARDLY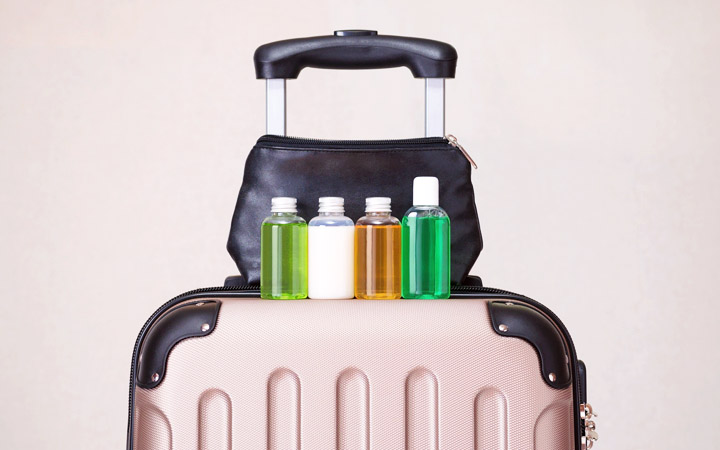 Haphazardly, meaning that you shouldn't just lump your bottles together without thought and care and expect that nothing bad will happen to them.
A number of situations could happen where your bag of liquids could suffer great pressure and cause the bottles inside to explode and cause a sticky mess. Try, for example, using tape to join all the bottles together and invest in a toiletry bag that is well cushioned from the inside.
7. DON'T FORGET TO MARK YOUR BAGS
If you buy a black bag, chances are you're going to get someone else's black bag confused for yours. Worst still, someone else could confuse your bag for theirs. To avoid this, make sure to mark your bag, especially if it's black.
Tie a ribbon around its handle or buy some luggage tags and use those. Moreover, you could save yourself a lot of trouble by buying a colorful bag with a unique pattern on the outside.
8. DON'T PACK CLOSE TO THE WEIGHT LIMIT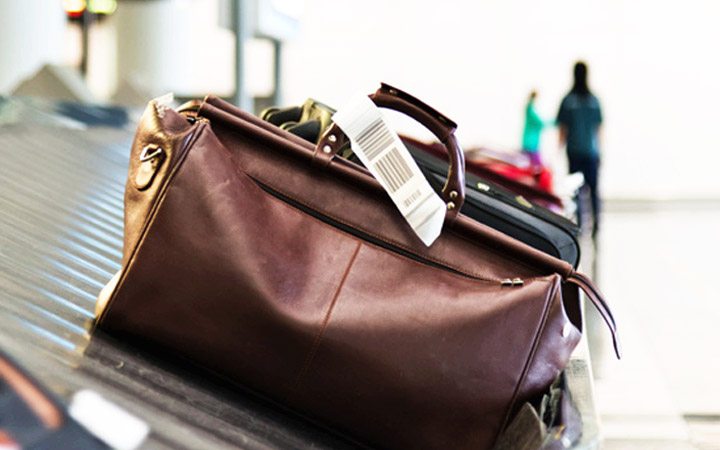 Obviously, if you exceed the weight limit, you will be charged extra. However, if your bag's weight is close to the allowed weight limit, you could incur some additional charges as well.
The reason for this is simple: not all scales are accurate. For example, your scale at home could have shown 49.9lbs; however, the scale at the airport is very likely to read 50.7lbs, and that's a problem.
Therefore, remember to allow for some wiggle room (4lbs, at least), in order not to go through the trouble of paying extra.
9. DON'T CHECK A BAG THAT YOU CAN CARRY WITH YOU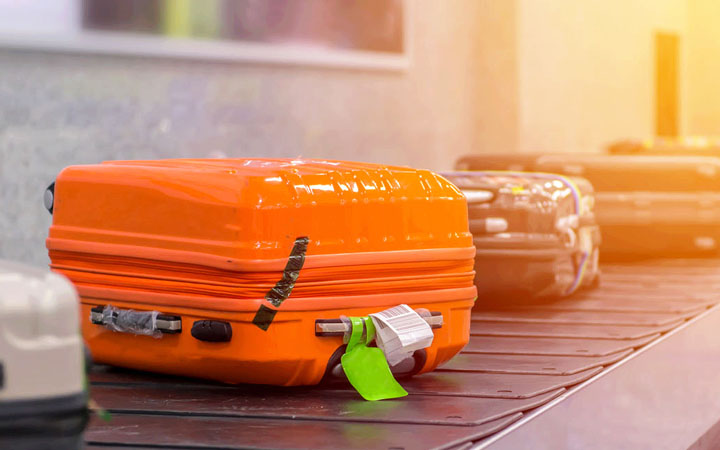 Airplanes can run out very quickly from overhead storage space, which leaves you with the option of checking your bag at the gate and it is usually free. But not all bags are similar and they should not be treated the same way.
A rule of thumb: if your bag is small enough to fit under your seat, then do not check it at the gate. This way, you will minimize the chance of something bad happening to it.
10. DON'T PUT ALL YOUR CLOTHES IN THE CHECKED BAG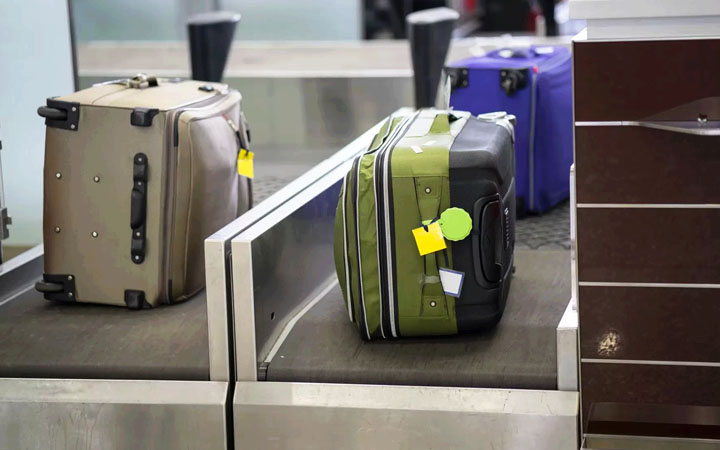 At least, make sure to pack a backup outfit and an extra pair of underwear in your carry-on bag. This way, if your bag gets lost, at least you'll have something to change into until you get your checked baggage back.
Moreover, use your carry-on bag to pack something that could warm you up in case the weather gets chilly in the airport or inside the airplane, such as a hoodie and some socks.
Flying sucks sometimes, especially with this abundance of rules. However, security is important and a lot of the concerns security officials have are justified. So keep these "Don'ts" in mind next time you travel.
Before you go, tell us in the comments below about a funny situation that happened to you while you were checking your bags.